New beginnings ministries
New Beginnings Ministries is a non-denominational fellowship of believers in Jesus Christ, committed to nurturing Godly families. We are unashamed of the Gospel of Jesus Christ, and accept the calling to share the good news within and beyond the four walls of the church.
We invite you to join our growing ministry as we put our faith in action to help you and others believe in Jesus, belong to family, become a disciple and build His kingdom.
In addition to our normal weekly services, we have many events throughout the year. These events are open to the community and we welcome community involvement. All events are FREE! So what are you waiting for? Check out our upcoming events below - we look forward to seeing you there!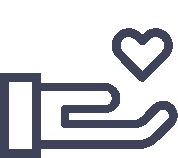 "Whoever is generous to the poor lends to the lord, and he will repay him for his deed."